You provide trusted financial advice for others. We provide trusted communication for you.
Trust starts with relationships
People are looking for trusted financial advisors. Are you ready to answer the call? We help businesses easily connect with clients through a personalized communication plan. With Freshphone, we create the intelligent routing and flexibility you need to win new business.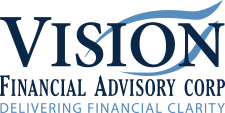 As my business grew with new locations and people, Freshphone helped us centralize our communication while saving us money.
John VanDyke, Vision Financial, P.C.
All these features and more…
Business Hours
Voicemail to Email
Transcription
Call Forwarding
Unlimited Lines
Call Screening
Direct & Attended Transfers
Conference Calls
Q. What is better than preconfigured, ready to plug-in phones with all the personalized features your business needs to easily connect with clients?
A. All of that + FREE communication consultation and ongoing support!
Freshphone offers more than fancy phone features.
We remember YOUR name
We recognize YOUR needs
We recommend YOUR next steps
You will be paired with a personal customer care partner to answer your questions, provide ongoing support, and offer expert advice on improving your communication structure.
Sign up with Freshphone today to see for yourself how good communication leads to better business.
Is your communication ready to lead the way?