Quality care should begin the moment your patients pick up the phone.
Good communication is the first step in the path to better health.
Patient care doesn't begin in the waiting room. It begins on the phone. Can your patients easily connect with you to communicate their needs? You work hard to offer excellent care and service. Allow us to assist you in extending that care beyond office walls. We help offices easily connect with patients through a personalized communication plan.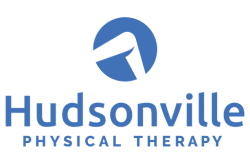 The team at Freshphone have been great to work with. They are experts in what they do and are quick to help us when needed. The transition to Freshphone was smooth and cost-effective for us at Hudsonville Physical Therapy. Thanks guys!
Lisa, Hudsonville Physical Therapy
All these features and more…
Unlimited Lines
Managed Call Routing
Business Hours
Direct & Attended Transfers
Call Parking & Pickup
Voicemail to Email Transcription
Transcription
Call Screening
Q. What is better than preconfigured, ready to plug-in phones with all the personalized features your business needs to easily connect with clients?
A. All of that + FREE communication consultation and ongoing support!
Freshphone offers more than fancy phone features.
We remember YOUR name
We recognize YOUR needs
We recommend YOUR next steps
You will be paired with a personal customer care partner to answer your questions, provide ongoing support, and offer expert advice on improving your communication structure.
Sign up with Freshphone today to see for yourself how good communication leads to better business.
Is your communication ready to lead the way?